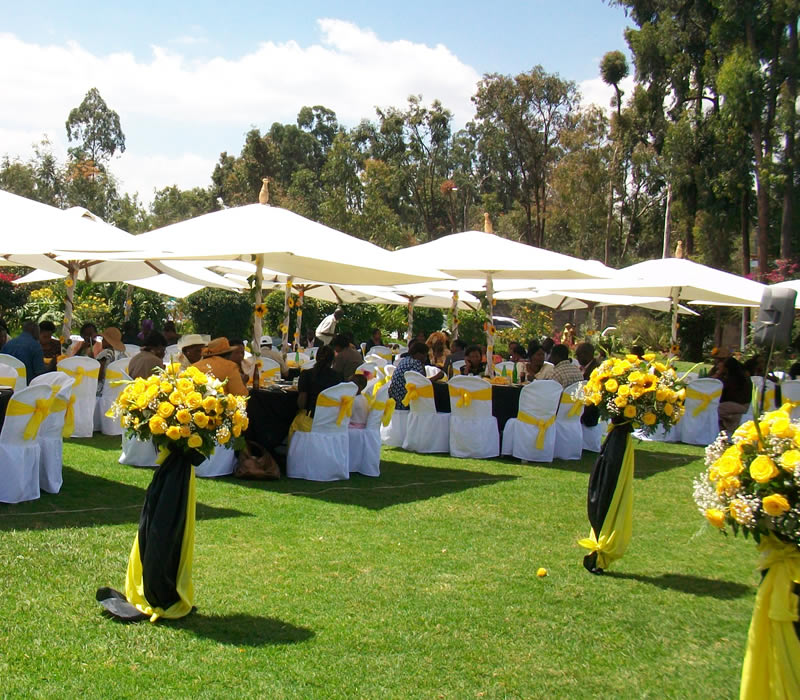 Welcome
Outdoor Occasions is nothing short of sensational. We provide party rental services as well as event management services anywhere for your wedding, corporate function, private function or any special occasion. Under the sun or stars, be sure you and your guests will stay in elegant comfort and the occasion can go on and on.
Events don't just happen; they are planned and then executed to the highest standards and that is where we come in to help you make the event unforgettable.
Our Goal
Whatever your event, we can guarantee you that it will be unique and beautifully so. From our table layouts to amazing tent arrangements, we ensure the day is memorable and completely enjoyable. Furthermore, we'll be with you every step of the way.
Our vision: To become a first class events service provider.
Our Competitive Advantage:
Strategically placed and easily accessible
Clean tents, marquees, parasols and chairs
Highly experienced (in business close to a decade)
We offer high quality services at a price to suit your budget
Committed and knowledgeable staff
We give our clients individualized attention